About John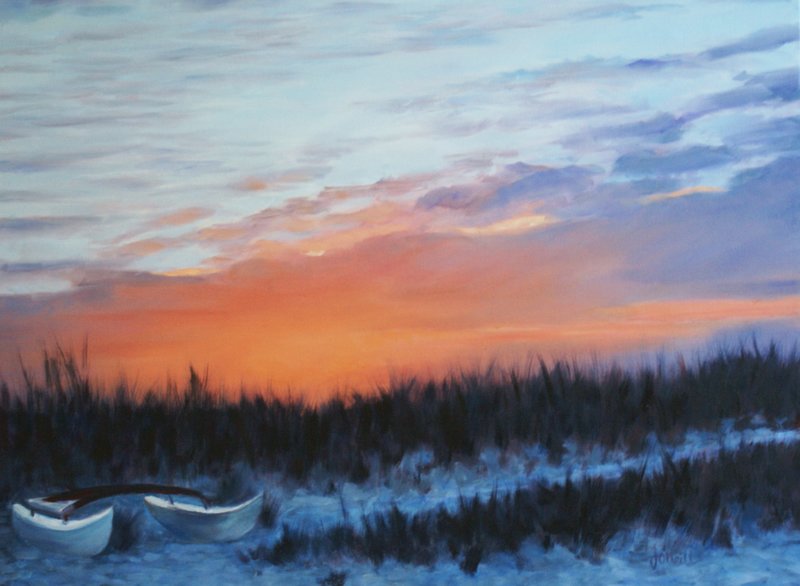 Baltimore born and life-long Maryland resident John O'Neill is a professional artist whose art explores the local scenery so abundant in "America in Miniature".

A graduate of Maryland Institute College of Art, John's early education included St. Edward's and Loyola, Blakefield. Throughout those early years, John loved to sketch. Neither he--nor his parents--recognized that this hobby would become his life's work. While searching for employment after high school, he was led to jobs that could draw on his artistic abilities and soon found work as a layout artist for the Baltimore Sun. In his mid-20s, he enrolled at MICA taking on a full time class load while working evenings in a coffee plant to support his young family. John never wavered in his decision to attend MICA. He loved it.
On receipt of his BFA degree he became an art teacher until the early '80s when he left teaching to start a graphic arts business. He sold his business and returned to teaching in 1988. For 20 years thereafter, he taught art at Anne Arundel County's Meade High School. Despite the full time demands of teaching, John built an impressive art portfolio of portraits, Maryland landscapes, and landscapes. Several trips to Ireland rounded out the portfolio with representations of Ireland's quaint beauty.
Retired now, John continues to pursue his art producing one lovely piece after another. A 2010 art show resulted in a sell-out! Since then He has participated in many group shows at BWI Airport and Annapolis Medical Center. In 2014 He and another artist had a show at the Federal Court House in Greenbelt, MD. From 2011 through 2016 his work was always on exhibit at a popular restaurant in Annnapolis called the Main Ingredient. His most recent exhibit was at the 49 West Gallery, Annapolis, MD in June of 2017.